Galaxy Gourmet
3778 Broadway, New York, NY 10032
Order now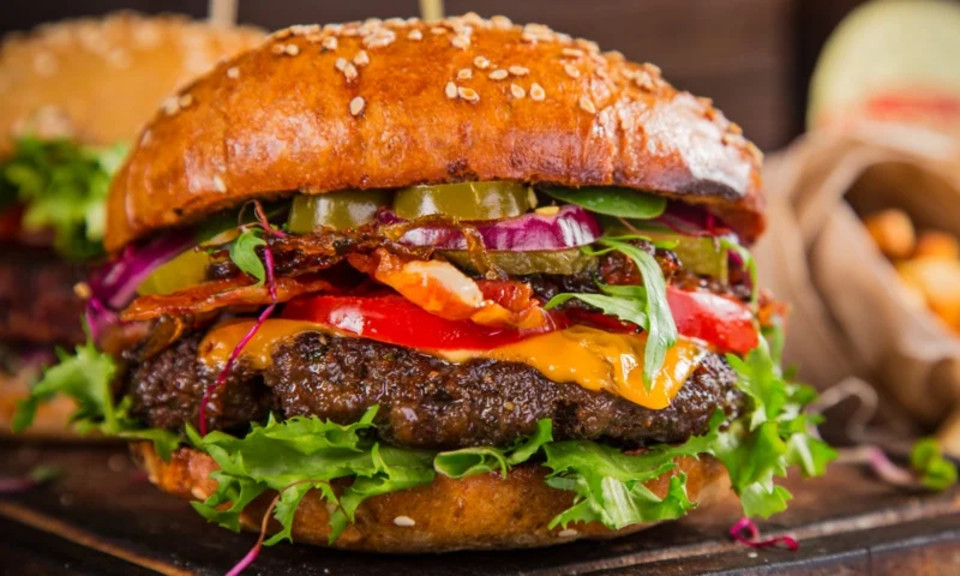 Daniel
Loved it, really quick in the area, good easy sandwiches. I would only suggest that they add all of the sandwiches they make as only half of the options are labeled on here and instore they have additional sandwiches that are my favorite personally.
Tonya
Friendly service and delivery time is on point. Three lamb over rice is wonderful! Very flavorful and delicious! Their smoothies are amazing! Made with mango nectar!
Anthony
Always good food here! The owners and the delivery guys are pleasant and always nice! Been ordering here since 2016 in may and haven't looked back since...
Tetiana
Delicious food and I love how they really care about following the instructions. Super fast delivery and very sweet delivery guy.
John
Delivery was a little late. Requested ketchup and pepper packets were not provided. Delivery guy was nice and food was excellent.
Kris
The ordering process went "seamless" he he. I was astonished at what you can buy beyond food... phone chargers, even a 1/2 gal of milk!
I ordered the chicken over rice and a side of falafel balls.... can I just say yum?! The food was hot and delicious, and the falafel were so good, I'd debated on the size to order and ultimately went with the small, so that if I happened not to like them, it wouldn't be as much of a loss - boy was I sorry! Perfectly crisp outside, they didn't crumble as I ate them... best falafel ever!

My order arrived less than the quoted time, which means we got to enjoy our food while it was still hot, brought by a smiling delivery guy. First time ordering from here, def won't be the last! Thanks!!!
Rose
I go to Galaxy Gourmet at the very least once a week. Their food is wonderful (I get the falafel, lamb sandwich, the heart attack sandwich is the best thing I have ever eaten, the California hero is my boyfriends favorite, and I crave their lamb over rice constantly). Burgers aren't the best, but everything else is fabulous.

I would strongly recommend Galaxy. For a corner bodega their food is wonderful, and I can't tell you how wonderful and welcoming their staff always is. They tell me it's "my local store", and it always feels that way. 5 stars, thumbs up, love love love Galaxy. Between Galaxy gourmet and Coral diner my neighborhood has the best eats ;)
Riley
On my second time ordering with them (the first I wasn't paying much attention as my girlfriend was responsible) the food was delivered incredibly promptly. The wings I got looked undersauced, but I was surprised by an incredible amount of flavor. I'd recommend their Buffalo wings to any fan of the sauce, or of chicken.
Akshara
I ordered from them last night and they forgot a couple of side items but they were extremely kind and professional about it. They sent the forgotten food right away! Its the only place I've come across so far that cares about customer service. Thank you! Also, the food was great and on time!
Mansoor
I will say this , out of all bodegas in uptown area . Galaxy gourmet is always on point and consistent !! I sometime change things up to other places and they always for some reason forget things and also will make good wrong . They don't do this here .
About us
Breakfast, Coffee and Tea, Deli, Dinner, Hamburgers, Lunch Specials, Salads, Sandwiches, Smoothies and Juices, Soup, Subs, Wraps
Today

Delivery: 10:00 AM - 4:00 AM

Delivery

Monday:

10:00 AM - 4:00 AM

Tuesday:

10:00 AM - 4:00 AM

Wednesday:

10:00 AM - 4:00 AM

Thursday:

10:00 AM - 4:00 AM

Friday:

10:00 AM - 4:00 AM

Saturday:

10:00 AM - 4:00 AM

Sunday:

10:00 AM - 4:00 AM